Posted 2 years ago :: Last edited 1 year ago by
roxas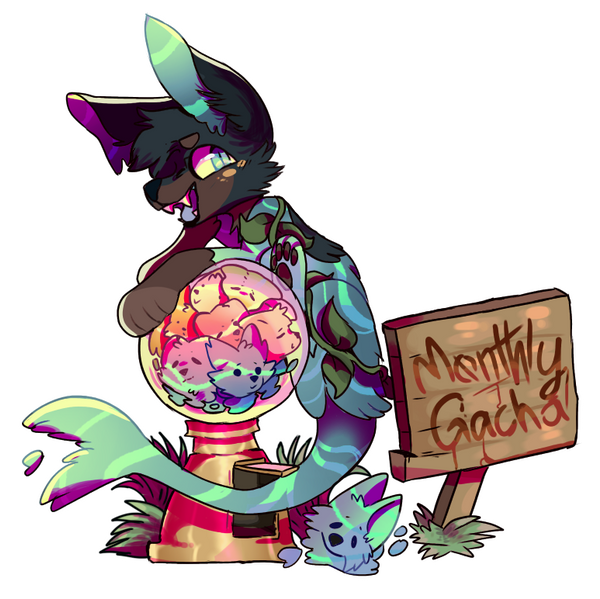 Welcome back! It is once again time for Monthly Gachas!
What is a gacha?: Gachas are a system where you buy a random design, to which will be given to you upon received payment! The design is premade random, and you cannot ask for changes etc as its a surprise! Unlike previously, Gachas will likely open simply on the first Saturday of every month, *With a few exceptions if I am not avaliable in the week. Since weekdays can be rather hard to collect time on.


TIME: JUly 3rd, 2021 AT 12:00PM PST*

Price: $40 EACH, these designs are on a BASE.
Quantity Avaliable: 4 Designs


When the comments open, you must reply with just your paypal! If 2 hours have passed since the gacha opened and all slots are not filled, you may claim multiple (Submit one comment per each claim)
---
Comments
Authentication required
You must log in to post a comment.
Log in