---
SUMMERBAYS 2022
---
You were walking along the shore when you heard a voice coming from the ocean. A Merbay appears and asks for your help.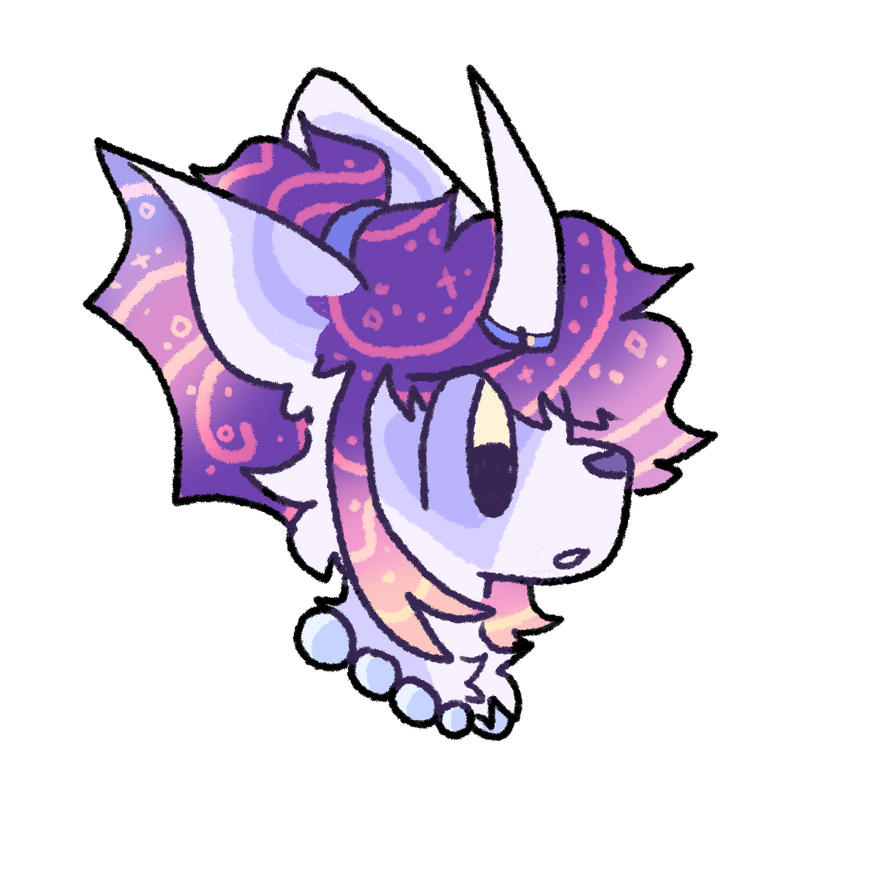 "Hey you! Are you busy? Ah, who am I kidding? Of course you aren't! Can you help me? I got caught in a tidal surge a bit ago and I can't seem to find my belongings. Nor can I find my way home.."


---
PLEASE BE SURE TO READ EVERY PART OF  THIS POST CAREFULLY!

Welcome to the first ever Summerbays event! This event will be running through the entirety of July & August!

Just like other major events, you will be able to complete several prompts and activities to earn unique companions, Event Coins (EC) and more! The obtainable companions include former Mermay pets and Seasonal Summer pets!

Prompts can be submitted from June 28th to August 31st, and there will be more activities aside from art prompts! These include a fetch quest with high-value rewards (including a Unlimited Glass MYO Slot) and the traditional free Merbay form approval.


---
Thalia's Quest


"Alright, in total I lost 6 items! All of them are extremely important to me, so I really want to retrieve all of them. Oh! And don't worry, I promise I'll compensate you for your efforts, once you get everything back for me, I'll give you a reward!"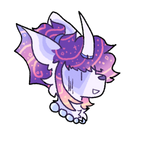 "Before you arrived, I managed to draw up a quick map of where I think I lost everything! Sorry for the vagueness…"

In this quest you'll be aiding mascot Thalia in her search for her items and her way back home, which is just by the deep blue sea. Collect the items on your way to redeem them for the final grand prize!





HOW IT WORKS
There will be 6 prompts in which you must depict your bayfox in the given scenario to retrieve the required item. But, there is a twist! You must find the prompt through clues featured on the map, meaning you'll be sailing the site! 


It's best to think about the clues in a straightforward way in order to find the prompts. Ask yourself, where would I find more information about the thing being shown? What page does this remind me of? The prompts can be anywhere except masterlist entries.

Once you have found the prompt, completed it and submitted it, the item you found will be added to your inventory and bound to your account. You will not be able to trade these items as they are quest items.

When you complete the first prompt, you will be rewarded with the Summerbays profile badge as well as your first scavenged item! This badge is required in order to participate in the other sections of the event.

Note: Your Bayfox does not require a Merbay Form in order to complete Thalia's Quest!


You can find the clue to the first prompt in this very section! You just have to know where to look.


RULES
1. If you don't finish the scavenger hunt in time you will no longer be able to use your items in the event. However, you will be able to use them to redeem a loot box once the deadline for the event has passed! This loot box will only be available for two week period after the event has ended. If you do not redeem your items in this time, they will be deleted from your inventory.
2. The bayfoxes participating MUST be approved beforehand and cannot be used if they do not have a Masterlist entry.
3. The art must be new and not refurbished or on a base. Collaboration is not allowed,  your work must be made by you and you alone.
4. Each scavenger hunt prompt may have different requirements for art and writing than the others. Because of this, some prompts may require more work than others. PLEASE BE SURE TO READ THE RULES CAREFULLY ON EACH PROMPT!
5. Please refrain from sharing where things are hidden with other members! Don't want to ruin the fun!


[ REDEEM YOUR THALIA'S QUEST ITEMS HERE! ]

Psst... Hey! 'Nother note here! If you're feeling stuck, and can't seem to find a prompt, there's no shame in asking in the Help Center for a little hint! But only if you're absolutely sure you can't find what you're looking for!
---
Merbay Form Event
For the entirety of the event, you will be able to design your Bayfoxes with a unique Merbay form absolutely free of charge, which would normally cost an Effect Potion. Upon approval, the new form will be added to your Bay's masterlist. The amount of Bays you can design and submit these forms for is unlimited!


A mermaid form is where a mermaid or other fish tail would replace the Bayfoxes body. To make approvals more convenient, "free" mermaid forms can only be mermaid tails. If you would like to use a different kind of fish tail (Octopus, Squid, etc) we ask that you approve them normally. Mermaid forms can have fins, but nothing else.

EXAMPLES OF BAYFOXES WITH MERMAID FORMS CAN BE FOUND HERE.

REQUIREMENTS ARE AS BELOW
1. The Summerbays profile badge is required to participate in this part of the event! (Gain it via completing the first Thalia's quest prompt!)
2. The bayfoxes depicted must already be approved and on the Masterlist when submitting to the prompt. They must not yet have a merbay form.
3. The drawing must be a uniquely drawn fullbody image of the Bay as a Merbay. Art must be your own. No bases may be used and tracing is not allowed.
4. No new traits may be added, with the exception of the mermaid body trait.


Rewards: 2 Event Coins per submission as well as the Merbay form itself.

[ SUBMIT MERBAY FORMS HERE! ]

---
Art Prompts

RULES
1. The Summerbays profile badge is required to participate in this part of the event! (Gain it via completing the first Thalia's quest prompt!)
2. These specific prompts require a mermaid Bayfox be featured! If you don't have a mermaid Bayfox, entering for the MYO and then completing the prompt list is encouraged! Alternatively, there many members of the community who own mermaid Bayfoxes that you could ask to draw! 
3. You may depict your Bayfox as feral, anthro, or Baysune in your prompts. Depicting mascots and other peoples' Bayfoxes (with their permission) is also allowed.
4. Both art and writing submissions are allowed. Art can be digital or traditional. All entries must be kept SFW. Collabs will not be accepted.
5. All art submissions must at LEAST be one colored fullbody. Extra shading and backgrounds are optional as long as the prompt is still clear. Writing submissions must include at least one "main character" and be at least 500 words long.
6. Prompts can be completed more than once and in any order! Prompts will give rewards individually, so you do not need to complete every prompt to get rewards. You cannot "fuse" prompts to earn multiple rewards for one piece.
7. Please only pick one prompt per submission, and only submit one prompt at a time. Do not assign multiple prompts to one entry.
8. Artistic interpretation and creative liberty for prompts is encouraged, as long as it still relates to the theme in some way!
9. ONLY EC and any additional prompt-related rewards will be redeemed when prompt submissions are made. If you wish to earn shells for your artwork as well, please submit it separately to Art Redeeming!
10. All work must be new and original and include your noticeable effort. Any artwork using bases or backgrounds not your own will be declined.

---
PROMPTS LIST
Summer Sports
Depict your Bay playing a game! This can be beach volleyball, soccer, tennis, any fun daytime sport!
Sandy Shoals
Depict your Bay spending time in the sand! This can be building sandcastles, burying another Bay, even just digging holes!
Tasty Treats
Depict your Bay going to town on their favourite summer treat! Popsicles, watermelon and other fruit, ice cream cones and smoothies, you name it!
Pool Party
Depict your Bay out in the water! Do they go down the water slide, or relax on a swan-shaped pool floatie?
Simmering Sun
Depict your Bay as they face the summer heat! Are they sweating bullets under the unforgiving glare of the sun, or did they slather on the sunscreen?
Fantastic Fireworks
Depict your Bay enjoying some fireworks at night! Get creative with custom firework patterns!
Bug Bites
Depict your Bay spending time with the little critters who come out in the summer! From ladybugs to fireflies to crickets, bugs love summer too!

Coastline Camping
Depict your Bay camping! Are they struggling setting up their tent? Or perhaps cooking up smores with friends!


---
REWARDS
You can earn a flat rate of 5 EC for every art submission that you complete, as well as 1 mermaid potion and a mermaid companion or summer companion! As for written submissions, you can earn 1 EC for every 100 words that you write (For example, 500 words = 5 EC; 5,000 words = 50 EC).

You can earn additional rewards based on how many submissions you've completed! They do not have to be for unique prompts, and can be based on how many times you've completed the same one or two prompts.

1 Submission: +5 EC
2 Submissions: +1 Random Effect Potion
3 Submission: +1,000 Seashells
4 Submissions: +10 EC
5 Submissions: +1 Random Seasonal Companion
6 Submissions: +5 Odd Seascales
7 Submissions: + 5 Random Effect Potions
8 Submissions: +1 Mermaid Pockat

---
[ SUBMIT PROMPTS HERE ]
Be sure to click "Show Details" for the form that you'll need to fill out in the comment section of your submission! SUBMISSIONS WITHOUT FORMS WILL BE REJECTED, and you will be asked to resubmit with the correct form!
---
Discord party
---
The Bayfox Cove Discord may host games where you can earn special prizes, entering the discord is HIGHLY encouraged in order to fully make the most of this event! Yipee!

[ JOIN THE SUMMER FUN HERE! ]